Bella Levy is a product of the "American Dream". Her Russian roots has given way to develop a desire for change and help humanity. She is a Radiology "SuperSHEro" in scrubs in our community fighting the Covid war in multiple local hospital facilities.
Desire for change lead her to be the 1st runner up for Maryland International Pageant System 2021, with a platform of Human Trafficking and a true humanitarian with a desire for a better world.
Bella is a born humanitarian going above & beyond with love and compassion for others; Her motto is "Kindness and Gratitude"; She's been selflessly working the front lines of the C19 pandemic while helping our community using her platform of Human trafficking.
Bella is known to say "My paycheck of the heart is to help humanity". As ambassador of Hope, She's creator of the "Blue Ribbon Project", focusing on Awareness, Education, and Prevention of Human Trafficking. Our community needs more generous people.
Previously serving as the president of her professional society (MSRT), the Maryland Society Technologist, later that year attending ASRT (American Society of Radiological Technologist) in Las Vegas where she was a delegate representing her state; That same year she also lobbied on Capitol Hill in our nations Capital for the rights and betterment of her professional society.
Now Bella is focusing on her 2 main dreams. One is opening a safe haven to continue with her work of kindness and compassion, and the other is to get the QR code in the mass transit, airline, hotel, bus, cab and other transportation communities that are a known to have this issue.
Alan Greenstein is the executive producer and founder of the organization Support Our #creatives®. Its mission is to level the playing field for under-represented creators and artists so that they have the same opportunities as everyone else to get their works created, distributed, and seen. Under this umbrella organization, Alan finances, provides artistic input, and participates in all phases of the lifecycle for creatives' projects. 
Alan is the host/interviewer on the Support Our #creatives room on the Clubhouse app, where the goal is to bring supporters and creatives together. 
Alan is on the board of directors of the non-profit Bella Levy Foundation. Its objective is to fight human trafficking and provide a safe space for victims.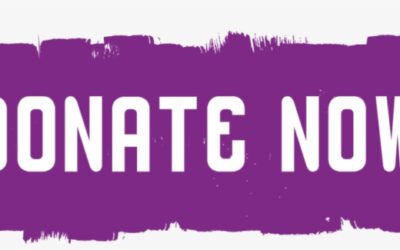 Voice For Victims LLC was created for:  people who are afraid to stand up for what is right. People who feel they don't have a voice but wants to be able to tell their story Voice For Victims is trying to spread awareness in the community in hopes that victims and...
Subscribe
Join My Newsletter